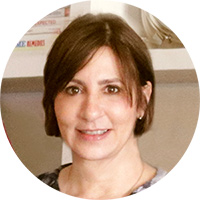 Rose Baldin
Principal Broker
Hello! If you are looking for the best advice for your situation, you've found the right team! I have been a mortgage broker for 20 years and have helped many families achieve their dreams of homeownerhship throughout Southern Ontario. I live in Oakville and raised my three beautiful children here. My process is to first understand your short and long-term goals so that your mortgage is a perfect fit for you. You can expect an authentic experience based on honesty and integrity, and I am with you every step of the way, even after your mortgage closes. As your mortgage planner for life, you can expect ongoing guidance on debt management, like how to paydown your mortgage faster, how to use home equity for managing debt, renovations, or investing, what you need to think about at renewal, and how new mortgage rules affect your situation. Our tag line is – Where your mortgage works for you! And we mean that. Ultimately it's my goal to make sure you are as informed as possible so you always make the best decisions for you and your family, now and in the future. I also want you to save time, money and make your mortgage experience as stress free as possible. Get in touch at any time, I'd love to chat and learn what's important to you!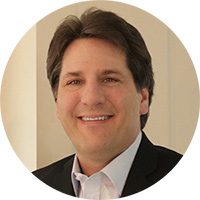 Joe Baldin
Mortgage Broker
Joe is an amazing people person! He just loves meeting our clients, especially at closing to make sure all their questions are answered and that they understand and are confident with the mortgage process. Joe has 16 years of mortgage experience and has answered thousands of mortgage questions. He loves to sit at our clients' kitchen tables and spend as much time as each client needs. If you want to complete your mortgage transaction remotely, that's no problem. Our service is completely tailored to you! You'll love Joe's calm and cool approach because a mortgage is a big life event!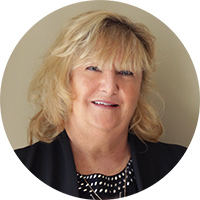 Teddy Smith
Administrator
Teddy is huge part of our business! Not only is she knowledgeable but she keeps us organized and makes sure everything relating to a mortgage file is done as efficiently and as timely as possible. She works with our clients to collect their documents and handles everything in the most caring manner. We are so lucky that Teddy is part of the Mortgage Works family!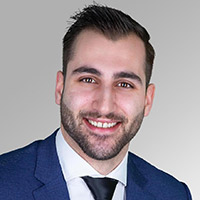 Lawrence Baldin
Mortgage Agent
My mission is to help as many people as possible navigate the confusing and often overwhelming experience of financing a home, especially since getting a mortgage is one of the most important debts you will ever incur. I have an extensive network of partners and can refer you to all the important professionals in the home buying process.
My background as a Financial Advisor has given me experience in both financing and investments, which allows me to take a big picture approach with each client. I first get to know you and learn your financial and personal goals and will help you make an informed decision. I enjoy providing tips and advice beyond your current mortgage need.
I am with you every step of the way during the mortgage process and then take a real long-term service approach after your mortgage closes, staying in touch to help you achieve your goals and save as much money as possible.
No matter what type of mortgage financing you are looking for – home or second/investment property purchase, refinance for debt consolidation, renewal, or equity take out – speak to me first. Your satisfaction is the key to my success. Let me be the key to yours!
Kevin Such
Mortgage Agent
I believe that homeownership is the cornerstone of financial success. It's my mission to put my years of experience in banking, mortgage lending and mortgage brokering to work for homeowners and homebuyers in Burlington and the surrounding area (GTA to Niagara Falls) so they can achieve their long-term financial objectives through home ownership.
My goal for every client is to use my extensive knowledge of the industry and market trends to provide professional, timely advice, attentive service, and a seamless and simplified mortgage financing experience.
No matter what type of mortgage financing you are looking for – purchase, renewal, refinance, or equity take out for low-cost funds – please get in touch. I strive to make the mortgage process simple, relaxed, and above all, successful, and I'll work hard to make a significant difference in your financial life. My business continues to grow because my clients are comfortable referring their family, friends and colleagues.
I am proud to be an active member of the Burlington community, having participated in parades with the Top Hat Marching Orchestra and attending Special Olympics events with my youngest son. When not working, I can often be found on any number of rivers across province, enjoying my favourite pastime of fishing.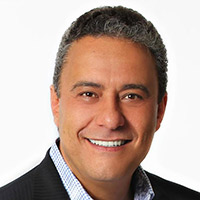 Peter Greco
Mortgage Agent
Helping families from Mississauga to Hamilton get their dream homes and build long-term wealth is my passion. I want to help as many people as possible navigate the confusing and often overwhelming experience of mortgage financing. I've always believed that if your passion is first the customer, good things will happen. I am proud of my reputation for always protecting my clients' best interests. Uncompromising integrity, performance driven, well respected, high ethical standards are the hallmarks of my success.
Like any broker, I have mortgage expertise—but how I put that expertise to work makes all the difference. I actively manage the entire process and continue a real service relationship after your mortgage closes. I will help you make educated decisions along the way and I will always look for ways to save you money. I strive to build my business through repeat customers and word-of-mouth referrals, which allows me to always put my clients first with a dedicated focus.
The mortgage financing industry has allowed me the opportunity to work with wonderful people from all walks of life each and every day, and I am so grateful to have helped them achieve their homes Allow me to make your mortgage experience simple, comfortable and above all successful!